Subtitle
Article originally written for Mobiversal regarding the preparation of a software and website localization project and updated in 2017.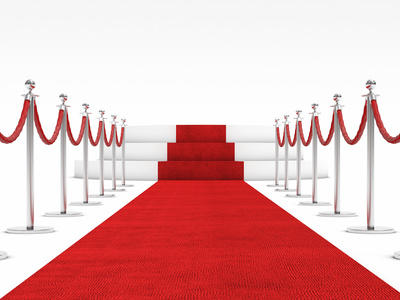 Content
Related video on YouTube.
Some time ago, Mobiversal asked me to detail the most important steps clients should take when preparing the localisation of their software or website. I compiled the list below for them, which was then published on their blog.
Although this is not necessarily an exhaustive list, it highlights the main aspects a localisation requestor should bear in mind.
1.   Decide on the type of subcontractor to work with
First, decide if you want to work with freelance translators or with a translation agency.
Depending on the volume to be translated, you might need one or several translators. If you decide to work with freelance translators, check whether they work with a reviser. If they don't, hire one yourself. This shouldn't be necessary with most translation agencies as they "normally" guarantee a full service, in other words, they assign the job to one or several translators and send the translated material afterwards to a reviser. Some even add a final linguistic quality assurance step performed by a third person.
When working with translators, you might have to prepare the files yourself (so they can be processed by CAT tools, for instance), while a translation agency normally handles all the preparation work if any is required.
If you want to localise your material into several languages, dealing with an agency offering multilingual services might be easier than contacting several freelancers. On the other hand, working directly with various freelancers for each language might give you more "control" over the entire project. This option will, however, mean that you will have to put in more effort and set aside more time for project management.
Note also that some translators work together to offer grouped services to end-clients. This could also be an option for your projects. Check in this case whether they offer technical services too.
Whatever your final decision, the budget might vary a lot so estimate the costs of the options first.
2.   Optimise the file types to be sent for translation
The fewer file types you send to the translation team, the easier it is for them.
Most translators use CAT tools these days. However, how the tools handle file formats can vary. If CAT tools are to be used, try to find out which ones so you can make sure the files you send for translation will be parsed properly.
For software and website content, it might be easier to extract everything in an XML format. In this case, make sure you provide the translation team with the relevant context (e.g. the source software to install or the source website URLs to visit). If you grant your subcontractors access to the whole source material (software structure, website databases, CMS, etc.), make sure you also provide all instructions and explanations enabling them to manage the whole localisation process on their own and guarantee the support of your internal engineers if necessary.
If some illustrations have to be localised, make sure the text layers are editable. Most translation agencies own graphic programs allowing them to replace the source text in layers with the translation. They can even mock up the illustrations when original layers have been flattened. However, individual translators might not have the appropriate programs. In this case, you will have to provide them with the extracted text (in a Microsoft Excel or Word file for instance). Also send them the original illustrations in a format they can easily open to grasp the context. Afterwards, you'll have to reintegrate the translations back into the graphic files and potentially plan a linguistic sign-off.
The same applies to animations. When working with freelancers, you might have to extract the text to be translated and rebuild the animations afterwards yourself. In this case, make sure you ask your translators to perform a linguistic sign-off on the final target animations. Alternatively, you can collaborate with agencies that can fully manage the localisation of your animations.
If you want to localise some videos with voices, actors might be required for the target versions. If you don't have access to talent, some translators might offer voice recording. Most translation agencies also have voiceover artists on their books and you can then select the best voices. Whoever your partner is, make sure you provide the translation team with text script files including timelines when appropriate.
3.   Prepare the files for translation
Instruct your developers to store the translatable strings in separate files from the code and avoid translatable hardcoded strings in software files.
Make sure they also bear localisation in mind when developing the apps or the websites. Planning enough space for longer languages is important, of course, but they should also guarantee the international aspect of product content, images, etc.
Before sending the files, especially for software, check if all the strings the translators can access actually need to be translated. For instance, translators might not always be able to judge if some strings are typical code or variables. It might be safer to either instruct them not to touch specific strings or lock them yourself.
Ensure that logical units of meaning are not cut as this makes it hard for translators to know how to link strings when concatenation is used in the source material.
Do not overuse variables within strings. The translation of strings containing them might not be easy in some languages, or worse, translators might not understand what some of the variables are supposed to be replaced by.
Needless to say, the source text should be correct, easy to understand and well written.
4.   Clarify the content
Some content or strings might be crystal clear to you but interpreted differently by the translation team. Rephrase where possible to avoid any ambiguities and/or add an explanation file clarifying any equivocal content and strings.
5.   Define non-translatable terms
Prepare a list of all the terms you want to keep in the source language, like product names, specific features, etc. If this is not clearly stated, some proper nouns might get translated by mistake. General instructions like "Do not translate product names" are not always enough.
6.   Provide reference material
Whenever possible, provide your translation team with glossaries for all the language pairs involved in your projects. If none are available, you could delegate this task to your subcontractor(s) and get your internal reviewers to validate the target terms before launching the whole localisation project.
If possible, build Translation Style guides per language to be sure that the translators and revisers follow the preferred style in your company and area. This task could obviously also be subcontracted to the translation team.
Provide your subcontractors with any reliable (and preferably validated) translated material linked to your business sector or your company.

7.   Plan an internal review
Check internally if some of your experts are native speakers of the target languages and could review the translated content. It might also be a good idea to involve them early on in the linguistic process to answer any questions during the project or specify linguistic guidelines from the very beginning.
8.   Plan a testing phase by linguists
Once your target software has been compiled and debugged by the technical team, ask the translation team to test it to make sure there are no truncations, missing or out-of-context translations, bad locales, variable issues, etc. Provide them with test scripts to make sure they cover most of the interface.
The same should be done for your target website. Ask the translation team to take a close look at it after rebuilding it in the target language.
Failing to follow some of these steps could have consequences on your project, like increasing the costs, delaying the product release or jeopardising the quality of the translation.
Try, therefore, to optimise the localisation process as much as you can and discuss it extensively with your subcontractors before you start.
Nancy Matis, November 2014, update in May 2017
* The first version of this article was published in November 2014 on Mobiversal website under the name "8 Key Steps For Streamlining The Localisation Of Your App Or Website".