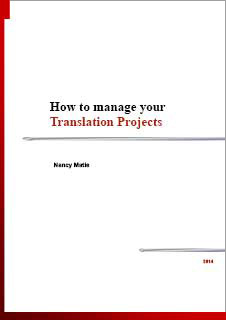 How to manage your translation projects



Click the image to see full size
Translation project management is a topic of interest for both project managers and freelance translators alike. 
What information is used to prepare an accurate quote? Why is scheduling so essential in some situations? How do you guarantee that a project will be profitable? How do you recruit the right resources? What is expected from each person? 
The author suggests a practical approach, based on an analysis of the project life cycle, to answer these crucial questions amongst others, focusing on the particular areas that require attention in order to best complete a translation project.
The English version, "How to manage your translation projects", is available in digital format (PDF). To order and download this e-book, go to our shopping page by clicking on Order Now below. *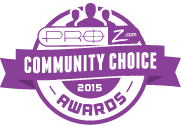 Adeline
Someone recommended "How to manage your translation projects" to me, and I'm happy with the purchase. The book is actually packed with useful information and uses clear examples to explain the various steps involved in a translation project. It has proven to be tremendously helpful for answering questions that all translators face when starting out. Highly recommended!
(Comment received by e-mail, translated from French)
Sara
I was given "How to manage your translation projects" while working as a translation intern. At first glance, the book seemed very interesting and full of helpful information for getting started in the field of translation. Wanting to become a freelance translator, I found this book to contain lots of useful information, like how to prepare a quote and understanding pricing, which kept me from feeling lost. The book is full of information that can help all young translators get started in this field. A must read!
(Comment received by e-mail, translated from French)

Jose Maria Delos Santos
Click the image to see full size

Award

Gisela Dixon
Click the image to see full size