Company logo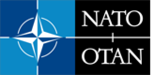 OTAN/NATO
Job title
Senior Linguist, Technical Translation (English-French)
Job description
Senior Linguist, Technical Translation (English-French)
MAIN ACCOUNTABILITIES
Project Management
Translate, into French, English texts of a primarily technical nature that may be highly complex, may relate to a wide variety of subjects and may vary widely in terms of style and polish. In that context provide a French version that is stylistically, grammatically and syntactically very good, requires little or no revision and faithfully reflects the meaning or intention of the original. When required work under pressure of tight deadlines, reconciling quality and speed, with constant concern to achieve the best possible compromise, given the customer's requirements and the nature and degree of polish of the original text. When quality requirements warrant it, critically re-read translations by other senior translators, at their request.
Expertise Development
Maintain and develop her/his technical knowledge but also be prepared and able to take responsibility for one or more specific fields, and, to that end, develop her/his knowledge of the subjects involved. Achieve and maintain mastery of the main IT and other tools and resources available in the Service.
Stakeholder Management
Establish and maintain the necessary contacts (with customers, authors, specialists or readers) in order to complete tasks effectively, meeting as fully as possible the needs and expectations of customers and other addressees of her/his translations.
Knowledge Management
Help enrich the Service's terminological and documentary resources by pooling relevant information gathered and the results of research carried out personally; in particular, help to create and update records in the Service's terminology database.
Information Management
Oversee the efficient flow of information and contribute actively to the good circulation of information and ideas within the team and the Service. Perform any other related duty as assigned.
FULL INFORMATION: 
https://www.nato.int/structur/recruit/documents/Senior%20Linguist,%20Technical%20Translation%20(English-French)%20-%20EM.pdf